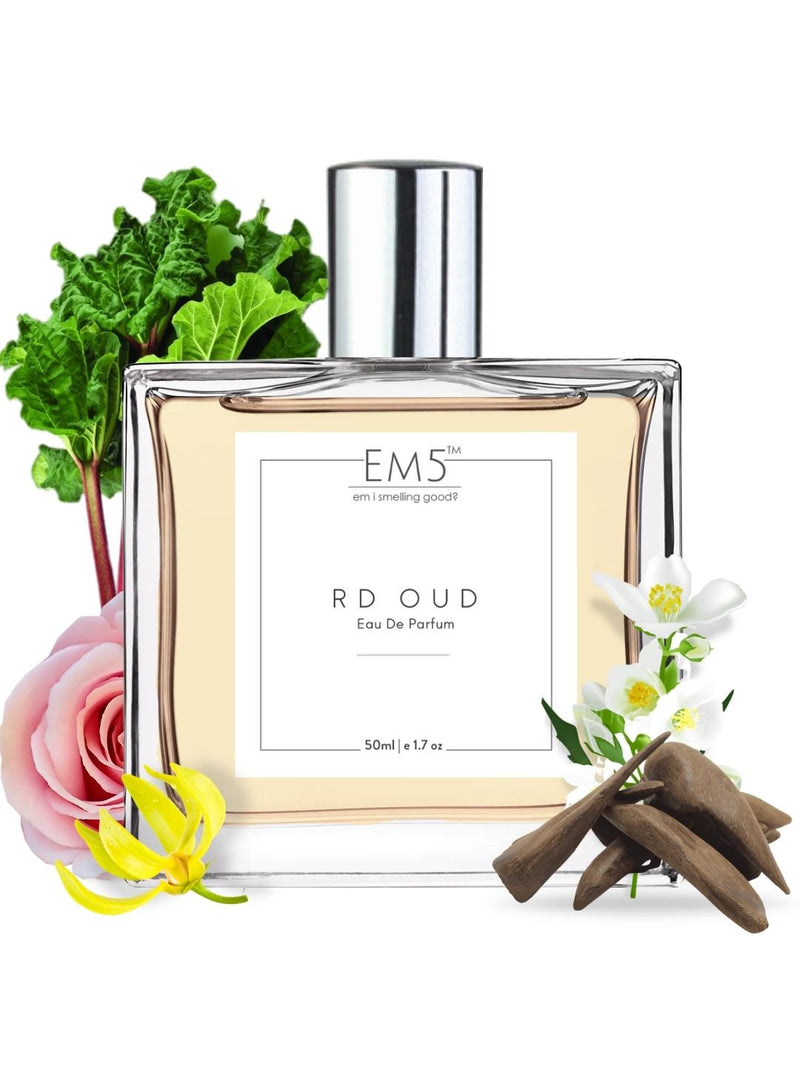 EM5™ RD Oud Unisex Perfume | Strong and Long Lasting | Rose Fresh Spicy | Luxury Gift for Men / Women | 50 ml Spray / 10ml Alcohol Free Roll On
Perfume Notes:
files/Unisex_9c428f54-2dca-41e6-8863-0e27f58abf77.png
files/Rose_5f641d0d-395c-4286-b573-7c3af08f9d8b.png
files/Fresh_Spicy_0f6f89c3-1aa2-419d-b36b-605bd9dc9a60.png
files/Oud_a33af09b-a3e9-4440-b7af-81339eacf7dc.png
files/Woody_dcf29e01-90a5-45f5-ab69-16d6ac482f17.png
files/Warm_Spicy_9924933b-1c1f-4a83-920b-84511f07d05e.png
Tag:
Female
Fresh Spicy
Male
Oud
Rose
Unisex
Warm spicy
Woody
In stock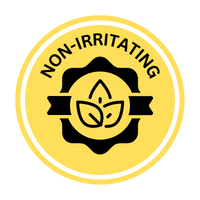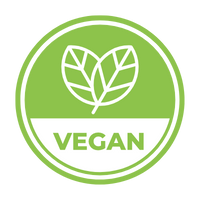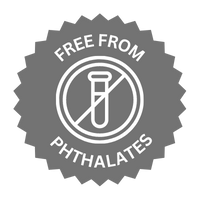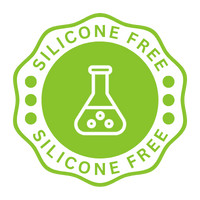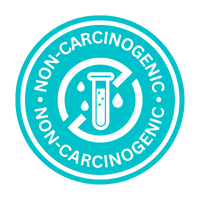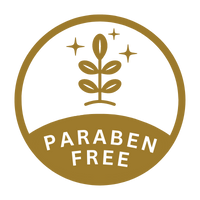 ✔️ Compare the Fragrance with Oud by Roja Dove.
✔️ The performance of any fragrance also depends on Perfume Notes, Skin Type, Weather & Temperature and Exposure.
✔️ Top notes are Lemon Verbena, Bergamot and Lemon.
✔️ Middle notes are May Rose, Geranium, Ylang-Ylang and Jasmine.
✔️ Base notes includes Agarwood (Oud), Leather, Ambergris, Saffron, Musk, Cashmere Wood, Patchouli, Rhubarb, Sandalwood, Nutmeg, Cedar, Cinnamon and Vanilla.
✔️ Premium long lasting fragrance crafted with unique ingredients for day and night.
AN EPITOME OF EXTRAVAGANCE
Step into the world of blissful fragrances!
We bring to you an exotic collection of House of Em5's true impressions of Perfume Sprays and Roll Ons. Compare the Fragrance with Oud by Roja Dove, this heavenly scent is specially curated to carve an opulent impression. Experience the divine feeling that dwells in your senses.

A JOURNEY OF JOY
Begin a scented voyage!
Initial notes call for attention with Bergamot, Lemon Verbena and Lemon. The majestic touch of May Rose, Geranium, Ylang-Ylang and Jasmine makes up the heart of the perfume. The base includes Agarwood (Oud), Ambergris, Leather, Saffron, Patchouli, Cinnamon, Nutmeg, Cashmere Wood, Cedar, Musk, Vanilla, Rhubarb and Sandalwood.
The perfume is Non-Irritating, Vegan, and Free of Silicone, Phthalates, Parabens and Gluten.
AN AURA OF AROMA
Leave them wanting for more!
For Perfume : The majestic fragrance creates an unforgettable memory that lasts 8 hours + on your skin and 18-30 hours on your clothes. (Depending on weather conditions and exposure). A projection of 4 feet for the first 3-5 hours lets you spread around a mystical aroma. For best results hold the perfume 3-6 inches away from skin. Lightly spray fragrance on pulse points including neck, chest, and wrists.
For Roll On : Apply the roll on anywhere on your body and the major pulse points - wrists, neck and behind the ears. Perfume oils are highly concentrated, so a little goes a long way. The fragrance of our perfume oils gets better with every note. It is recommended to use your fingertips / palm to dab a small amount of oil onto your clothes to avoid stains. Give it a while to settle and smell at its finest. The stay of fragrance lasts for 8-9 hours on body & effortlessly 36 hours on clothes.
A MEMORY OF MAGNIFICENCE 
When words are few, let your fragrance do the talking!
The enchanting fragrance is a perfect wear for date nights and parties. Packed in a glass bottle, the perfume comes with an elegantly designed packaging that is easy to carry and also a perfect gifting option.