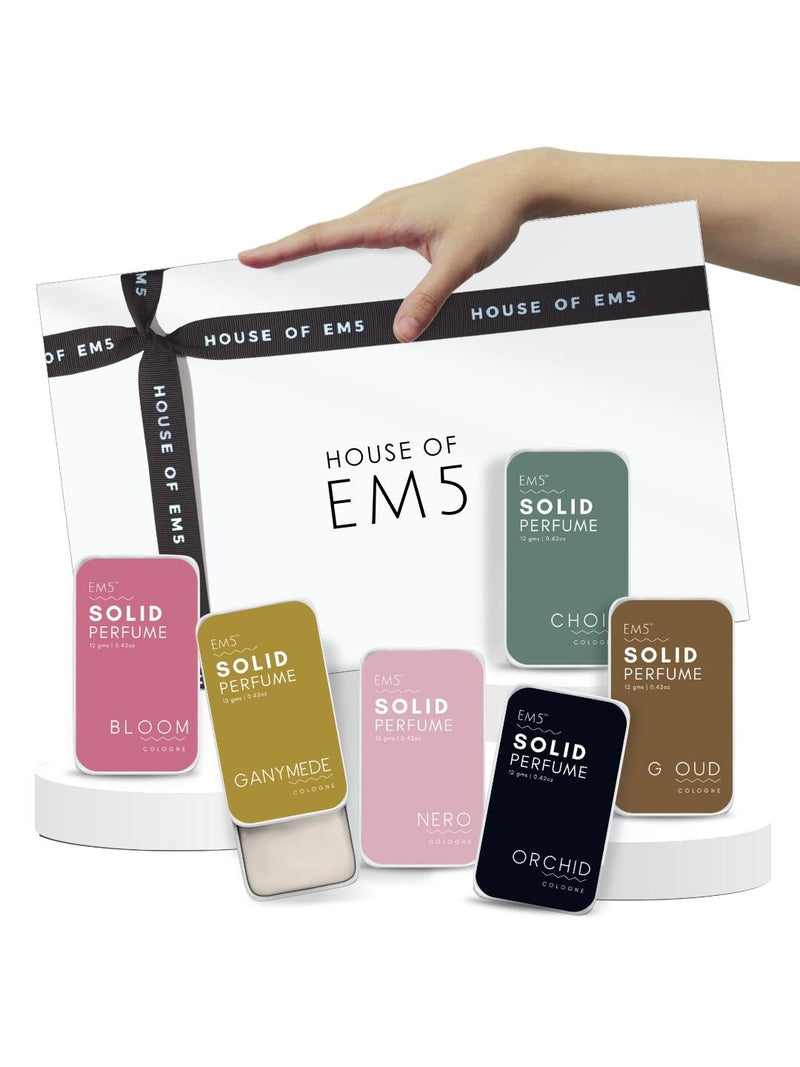 EM5™ Gift Pack for Her | Set of 6 Solid Perfumes for Women | Best Gifting Set for Women / Her | Long Lasting Luxury Fragrances With The Goodness Of Beeswax + Shea Butter | Alcohol Free
Rs. 1,299.00
Rs. 2,499.00
In stock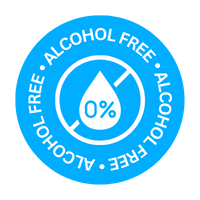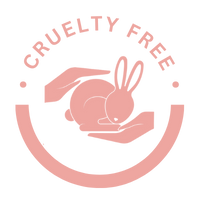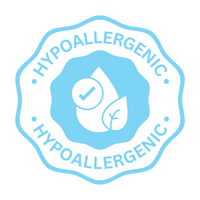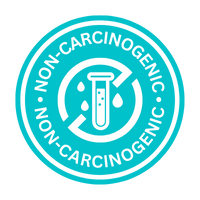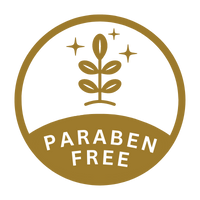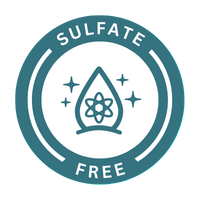 🍃 This is your regular perfume turned solid.
🍃 Handmade and hand poured with care. Em5's solid perfumes are formulated using bee's wax and shea butter to enrich your skin.
🍃 These concentrated cologne balms melt at your fingertips for precision scent application.
🍃 Traveling tin is perfect for leather briefcases, gym bags, or desk drawers.
🍃 Made with natural and organic ingredients.
🍃 A 12gms tin lasts a good long time even with multiple applications per day.
"Fragrant memories in a box."
Show your love and affection this Valentine's Day with our luxurious gift set that includes all things fragrant. Filled with premium captivating fragrances that is sure to make your loved one feel special.
Each bottle is blended with love and an extensive selection of ingredients to provide a long-lasting, mesmerizing aroma.
The elegant packaging makes it the perfect gift for your partner, spouse, or crush. Spoil your loved one with this unforgettable fragrance that they will cherish for years to come. Make this Valentine's Day extra special with our exclusive perfume gift set.