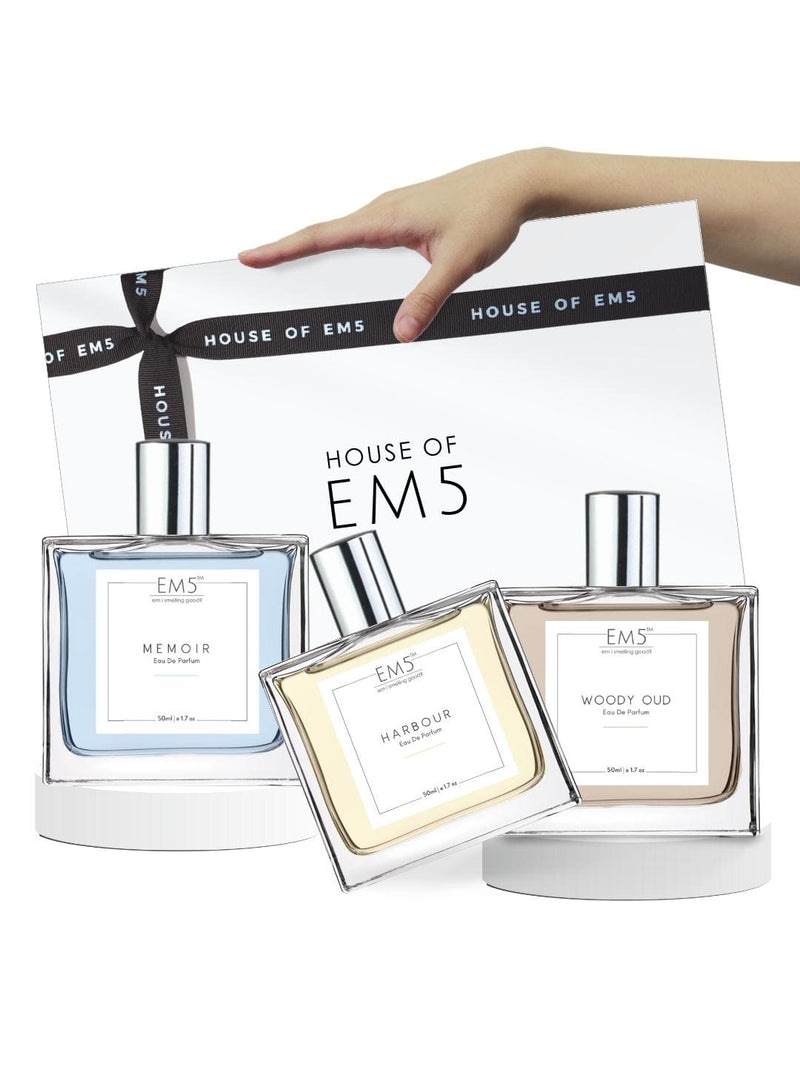 EM5™ Gift Pack | Set of 3 Perfumes for Men | Strong, Long Lasting Fragrance Set for Him | Memoir, Harbour and Woody Oud | Gift Set for Men / Him
Rs. 1,999.00
Rs. 2,499.00
Unavailable
"Fragrant memories in a box."
Show your love and affection this Valentine's Day with our luxurious gift set that includes all things fragrant. Filled with premium captivating fragrances that is sure to make your loved one feel special.
Each bottle is blended with love and an extensive selection of ingredients to provide a long-lasting, mesmerizing aroma.
The elegant packaging makes it the perfect gift for your partner, spouse, or crush. Spoil your loved one with this unforgettable fragrance that they will cherish for years to come. Make this Valentine's Day extra special with our exclusive perfume gift set.